Where does black basalt gravel come from?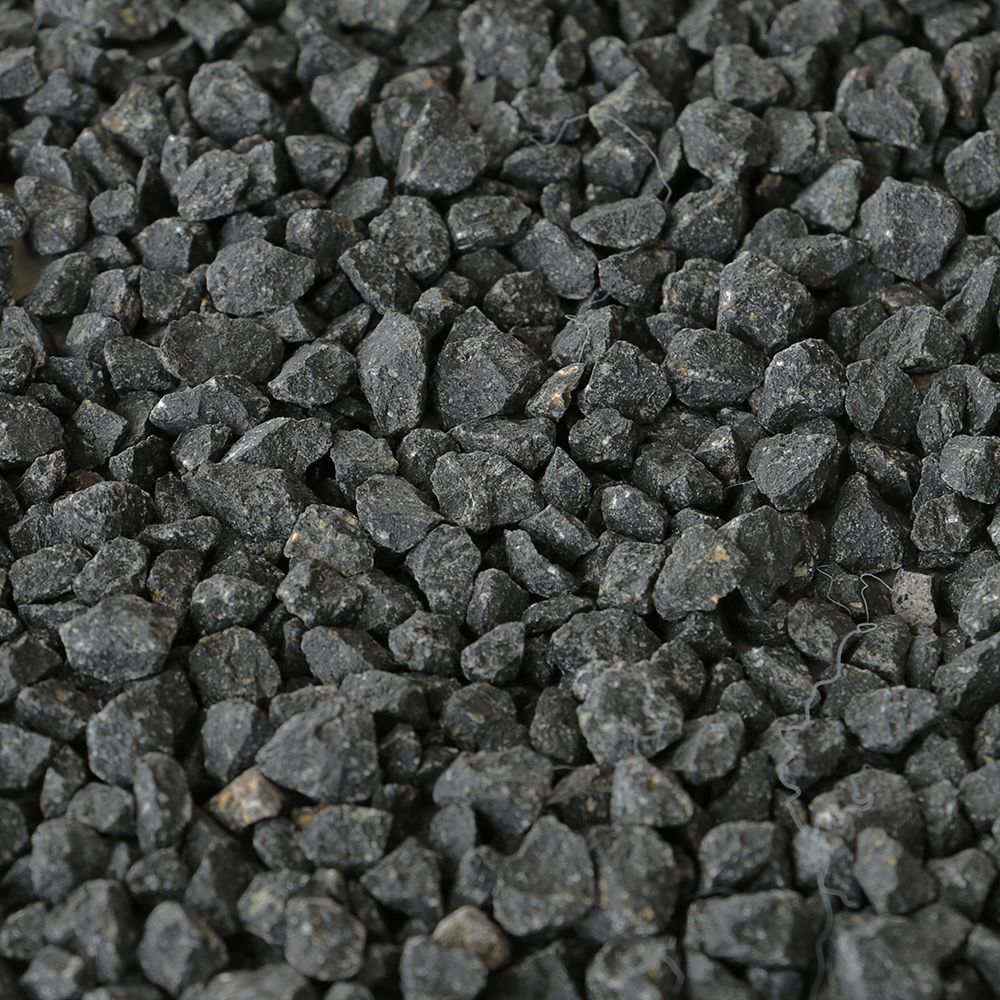 Black basalt is a decorative aggregate, commonly sold in the form of 20mm chippings. Also known as black granite, its striking black colour is perfect for those looking for something that really does have the wow factor.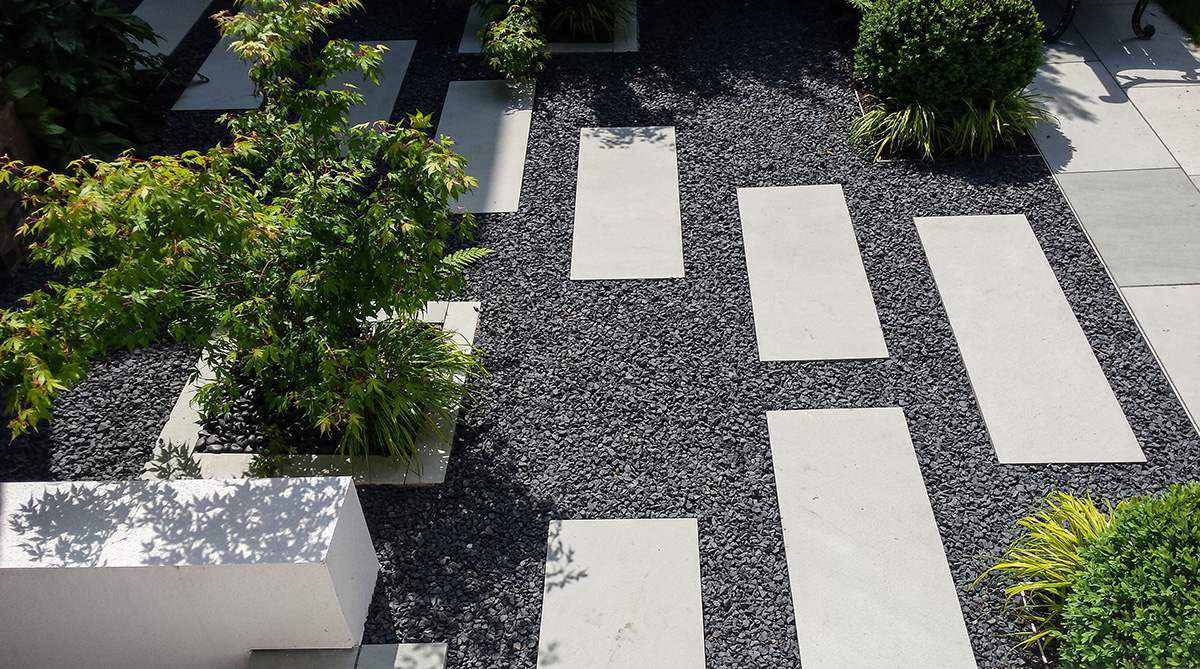 After being quarried, our black basalt chippings are mechanically sorted to ensure that the order you receive will consist of chippings of similar sizes. Because these stones are quarried, rather than found naturally loose, they have beautifully angular shapes, which means that every single stone looks completely different. What's more, it also means that your black basalt stones will interlock with each other to provide stable ground underfoot.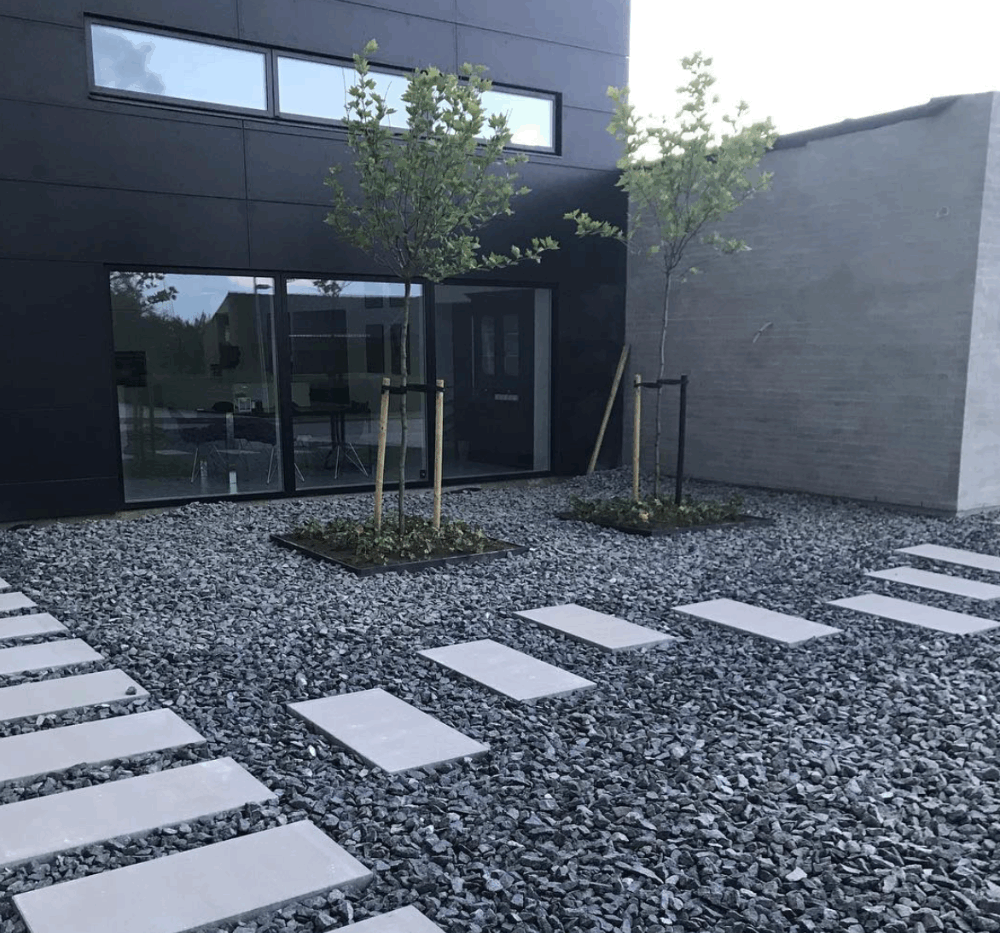 Black basalt is a type of volcanic rock, originally formed when lava or magma from volcanos cooled down rapidly. Basalt actually makes up 90% of all volcanic rock on our planet. It can vary in colour but generally ranges from dark grey to black, depending on its composition.
This fine-grained rock has a whole host of different uses. One of the most common uses for basalt is as aggregate in a variety of construction projects, in everything from road bases to pavements, railway ballast and more. Because of its durability, it is also used for dimension stone: pieces of natural rock that are cut into specific shapes and sizes, to be used as building materials, kitchen and bathroom countertops and more. It can be used to build monuments, as a veneer for buildings, and even cut thinly and polished well to use as floor tiles.
CONTACT US
Contact Number: 0086 592 2616270 / 2616275 / 2616276
Email: info@blackbasalt.com
Add: 9th Floor,BUILDING A, ZHONG CHULIANG,NO.87 DONGDU ROAD,XIAMEN,CHINA